Kratom users are very special types of people. Some pretty accurate statements can be made about those who use kratom. Here are some general observations about kratom fans.
Not everyone will fit into these categories, but it seems that most do.
ONE – Nature-oriented.
Kratom users tend to love natural products, shun artificial lab creations, and abhor toxic chemicals in medicines and foods. They prefer to use substances as nature intended them to be, as found in the wild, with little to no enhancements or modifications.
They tend to like herbal teas, cannabis, dandelion root, aloe vera, mullein, organic honey, fruits, vegetables, and other things based in nature.
TWO – Independent thinking.
Kratom users aren't afraid to go against the lamestream media and Big Pharma indoctrinations and bribing of doctors. They do their own research on health topics and can see through false science propaganda.
THREE – Cautiously experimental.
Kratom users have rejected the Big Pharma model of relying on pharmaceutical products for every illness.
They often have curious minds that have seen the folly of trusting giant corporations or the FDA. Trying new things, especially herbs and natural substances is a realm in which they feel comfortable.
FOUR – Stable and productive.
Kratom helps people feel more normal, less aggravated by symptoms, and happier than others who suffer in the same boat but don't use kratom.
Kratom users don't slink around in shadows, running off in the middle of the night for a fix, ashamed of themselves for lying, stealing, breaking the law, and sneaking around to support their habit.
FIVE – Good parents, employees, friends.
Kratom users often become better at parenting, can re-enter the workplace and succeed, and are more loyal to their companions.
They have no shame about their favored plant and its effects. They have confidence and tend to be very productive, reliable, and trustworthy individuals for the most part.
SIX – Not exhibiting "drug-seeking behaviors."
Doctors will label you, in your permanent chart, as displaying an obsession with chemical thrills if you mention taking anything that they don't prescribe, but they are dead wrong about kratom users.
Those who enjoy kratom are, most of them anyway, easily satisfied with low doses, infrequent dosing, skipping days, doing abstinence resets, and don't want to add other drugs to their regimen. The smart ones are not taking kratom along with cocaine, alcohol, Xanax, Percocet, Oxycontin, etc., because the kratom alone solves their problems.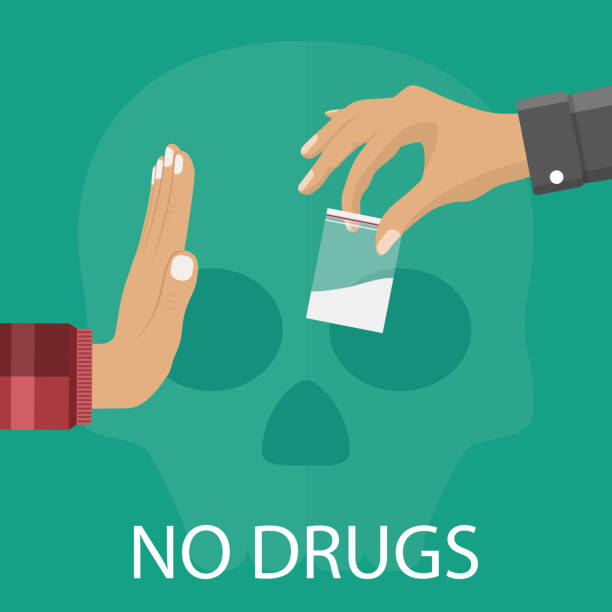 SEVEN – Caring and sharing.
From the many kratom forums online, you get a strong sense that fans of kratom tend to be genuinely compassionate, empathetic, and tolerant of differences in people. They don't act superior about their lifestyle choices, but try to educate, inspire, and inform others.
Kratom seems to cause people to be more in tune with the suffering of other people since they have found a great solution in kratom. They want to help others, in a non-judgmental way, to kick their opioid, alcohol, or benzo dependencies. They want to help others overcome depression, suicidal thoughts, and despair.
EIGHT – Intelligent and motivated.
To discover and start using kratom, you have to have an IQ that is higher than most people, it seems. So many people are too lazy or ignorant to question the lamestream media and Big Pharma propaganda. But kratom users are good at employing their minds to find new solutions. They are fairly good at using logic, reason, and evidence-based methodology.

Once a person finds out how safe, effective, and economical kratom is, they gain energy for accomplishing projects and achieving goals. One of their objectives is typically the instruction of those who need what kratom can provide. They are stimulated to perfect their own lives and to make the lives of others more pleasant and gratified.
NINE – Thankful.
Most kratom users are not foolish idiots, just wanting to "get high" for no other reason than they're bored. Kratom fans tend to be people who have been suffering for years and are disgusted with Big Pharma medicines, loaded with addiction potential and harmful side effects.
This makes kratom users appreciative, humble, and joyful. They thank God, or the Universe, the Big Bang, Nature, or whatever their Supreme Entity may be. Heck, even if they just thank dumb luck and randomized fortune, they're still a bunch of folks brimming to overflowing with love and gratitude in their hearts.
This appreciation extends into them often becoming more optimistic and more deeply spiritual in whatever path they've chosen to tread in life.
CONCLUSION
Of course, there are always exceptions to any general statements, but if you're a kratom user, you're in super good company.
The kratom community is one of the most supportive, honest, and educated groups of people on Earth. Finding a good vendor, who sells only fresh, pure, 3rd party lab-tested kratom products makes it even better.
Be thankful that you have discovered a natural plant that takes care of your physical issues and even mental woes. You should look for good kratom forums online (like our Leaf of Life Lounge on Facebook) to participate in, ask any questions you might have and have a nice sense of belonging and friendship.