You know kratom is a wonderful plant for certain issues, but did you ever think about kratom applied in lotions to your skin?

Kratom is showing up in an ever-growing variety of skincare and cleansing products. Nowadays, you can find kratom in soaps, shampoos, toners, salves, ointments, face washes, scrubs, and lip balms.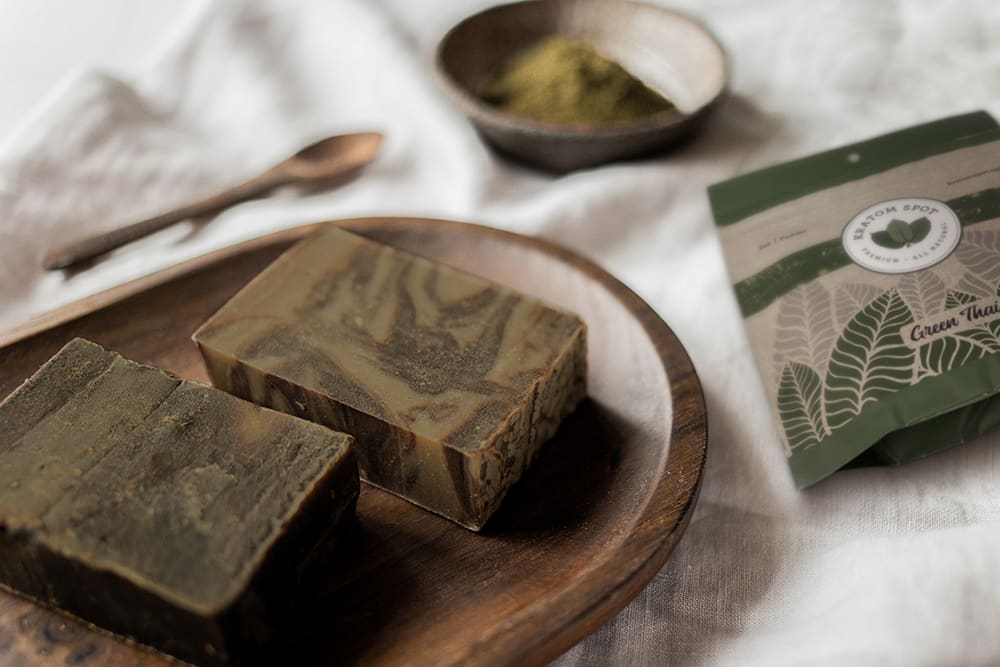 What do kratom-infused skincare products do for you?
Ladies, and gentlemen, nobody likes wrinkles. Our faces, we cherish and hope will remain radiant for many more years. By increasing blood circulation in our skin, kratom-based skincare products might help keep skin soft and free from patchiness.
Kratomized skin lotions may help prevent wrinkles from happening. They may also smooth out already present wrinkles in your skin. It's definitely worth trying. It may work wonders for you. It's the anti-oxidants and soothing properties of mitragyna speciosa that provide these potential benefits, according to recent studies.
You might be able to restore your skin to its freshest luster by externally applying kratom skin salves and ointments. Kratom can perhaps even assist soap molecules and scrub particles in removing dead cells and keeping your skin fresh and clean. Researchers are seeing hopeful results in controlled conditions, yielding much promise in this area of kratom usage.
Skincare products containing kratom extracts may be helpful for some people when they have sun damage to their skin. Hyperpigmentation and other ailments may find relief with kratomized lotions.
Summer when hot is plagued with flying and rapidly crawling creatures. Like biting insects and stinging bugs. Mosquitoes. Gnats. Chiggers. All hungry for your flesh and blood. You are a delightful dinner for them. Kratom-infused skincare products are to the rescue!
Kratom's anti-inflammatory properties can reduce the pain and itch from bug bites and stings. It can soothe the skin and subdue irritations and roughness. It is considered a good way to nourish and fortify your skin, possibly keeping it free from blemishes, pimples, and wrinkles.
Other benefits to the skin have been reported, but a lot more research and investigation need to be conducted on kratom-containing skincare products.
But for now, it's nice to know that these soaps, shampoos, lotions, salves, lip balms, massage oils, and medicinal ointments, with kratom in them, are showing much promise for safe and effective use! Add these types of products to your skincare regime and see what happens. You'll likely be pleased with the results.